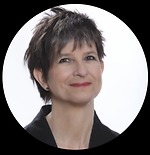 "Sara has the ability to coach in a deep respectful manner so that one does not feel coached, though one becomes. It became like a conversation where Sara took care of the thoughts. Through the scheme she created and the questions she asked the goals that I had had difficulty getting an eye on were crystallized for me.
Now I have also achieved the goals through the continued coaching. Thank you Sara! You're great!"
Johanna von Kraemer-Elmqvist, principal at Kungs Saga college, has Sara as coach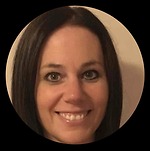 "I have come to know Sara as a coach for a few months and want to give her my warmest recommendations.
Sara is the girl who, with her energy and her coaching attitude, can make anyone develop and see opportunities.
The coaching is tailored to the needs of each individual. Sara is a person you feel confident and who keeps what she promises.
Do you need a coach to sort out your ideas and thoughts - contact Sara."
Mirja Johansson, store manager and florist at Blomstertorget, has had Sara as coach
"I can warmly recommend others to get help from Sara Kremsl. She is a great source of inspiration and a very good coach. Good luck Sara, with your motto "Dream Dare Do" you will be successful!"
Annelie Pettersson, Maintenance leader at Karolinska University Hospital, had Sara as coach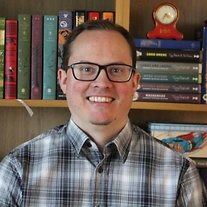 "Sara is a leader who is both energetic and very caring about her staff. She takes action when needed and is not afraid to share her opinions and thougths.
She stands for a courageous leadership which many say they do but actually do not. Sara is for me someone who really do that and I am very greatful that she did during the time she was my manager."
Stellan Appelkvist had Sara as manager at Ericsson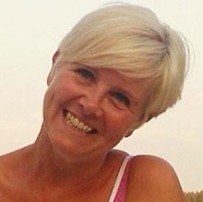 "Sara is a very driving and inspiring person who lifts and coaches her colleagues in a very positive and energetic way.
She constantly comes up with new ideas and is very good at implementing them."
Marie Eriksson had Sara as both line manager and project manager at Ericsson and also later during the start-up of Sara´s company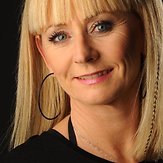 "I have had the privilege of working with Sara! She spreads energy and inspiration. Her generous attitude is transfered to others in her surroundings and she gets both businesses and poeple to grow. In Sara´s point of view there is always a way forward! She is a creative person who comes up with new ideas and proposals and she always sees new opportunities. She takes action and makes sure it happens.
Sara is a charismatic leader which enters the organiation with great charm. She has a personal aura that feels genuine and she has good ability to create reletationships. She both sees and listens to others and through that she gets other people to develop."
Helena Borg Hartwig had Sara as manager at Ericsson
"When I became a new, fairly young manager at Ericsson, I gained the privilege of getting Sara as a senior manager colleague. She supported and pushed me in a very good way and became one of my first mentors. As a manager, she is caring but driving, which motivates many employees to walk the extra mile.

Sara have confidence, is very goal oriented and has many ideas which gives energy to a group. I highly recommend Sara as a project manager and as a manager, as she has a strong drive but also a coaching leadership."
Helene Ankarswärd had Sara as manager and manger colleague at Ericsson
"I have had the pleasure of being a consultant at Ericsson having Sara as manager for a few years. I can recommend Sara to the warmest. She is a natural, responsive leader with a educated manager´s toolbox.
She made it a pleasure to go to work and to gladly do that little extra. Sara is clearly targeted with the ability to convey and spread enthusiasm towards the goal. Through factuality, clarity, thoughtfulness, warmth and humor, she made us work in the right direction.
Sara can also handle problematic situations and make sure to solve them, both technical and logistical and not least interpersonal"
Astrid Kuylenstjerna had Sara as a manager at Ericsson.
"I recommend Sara as a very competent leader. With her responsiveness to the team's needs and commitment, she manages the work with warm hand"
Sajma Hansson had Sara as manager at Ericsson