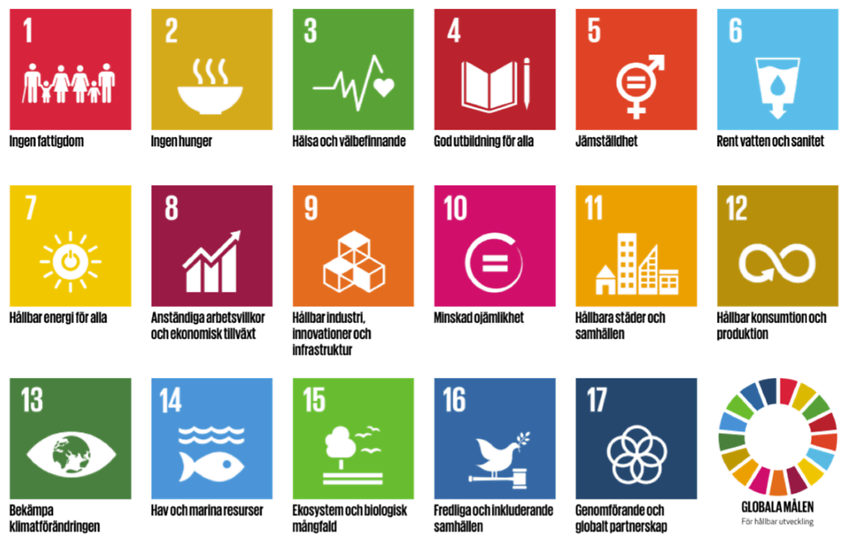 Updated website - now also in English
My website is now available in both English, KeepOnDeveloping.com, and Swedish, KeepOnDeveloping.se, and you can easily switch language by clicking the flags in the upper right corner.
In addition I have new information about my commitment for a sustainable society. I´m a member in the organization A Sustainable tomorrow where we conduct seminars, workshops, coaching and strive to influence more people and businesses to contribute to United Nations´s global goals.
Next conference is 15th of June in Malmö where we have collected sustainability stakeholders from the public sector, industry, civil society and academia. Because it is when people with different skills and perspectives meet as things really happen.
Eric Singles from Paris will lecture on nudging and behavioral economics, an area that has been updated since the Nobel Prize in Economics 2017. The Danish sustainability star Laura Storm will tell us about the transition to a circular economy where we create more value and resources than we consume. Last but not least, we will meet Hannah Stanton from the Agenda 2030 delegation who has the government's mission to support and stimulate Sweden's implementation of the global goals for sustainable development. A Sustainable Tomorrow is best at meetings that get sustainability to happen.
If you are intesrested in more information about how you or your business can contribute to a better world, welcome to contact me!
As I mentioned in my latest post I focus my social media networking at LinkedIn, please follow me at Sara Kremsl for more continous updates.
If you won´t change - who will? Be a role model. DREAM DARE DO!