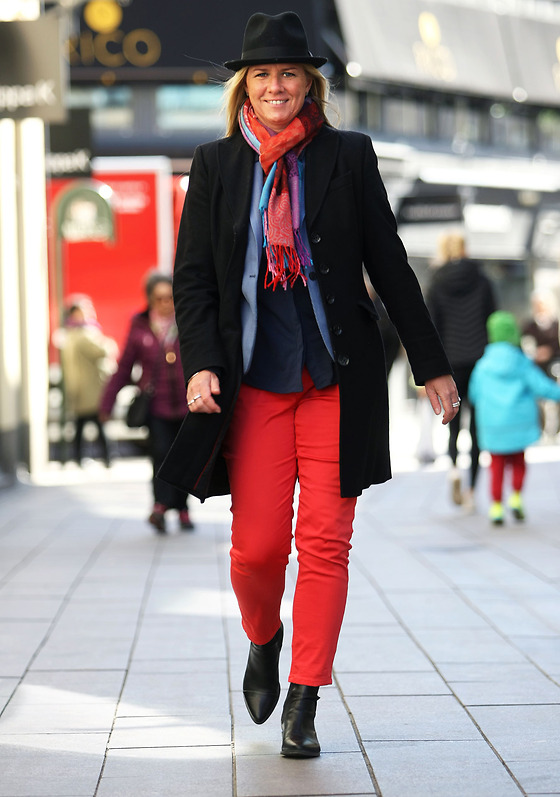 About Sara Kremsl
My experiences
Business leader within personal, leadership and team development and also within real estate, construction and tourism branches, head of/manager/leader within different areas at Ericsson.
Speciality: Coaching, leadership, business and organizational development, sustainability, Extended DISC behaviour analysis and communication strategies, EQ analysis and as certified Balansa supervisor.
My 23 years at Ericsson were very rewarding and fun. After 4 years at technical college I worked with software development of radio network systems from requirement to implemented product, maintenance and customer support. Since 1994 I have always had a role as a leader, by which 10 years as manager at Ericsson and after that as business manager within the familiy´s own companies.
2013 I had the courage to change branch and begun to drive my father´s businesses within construction, real estate and tourism. This was extremely developing for me and I came to the conclusion that I wanted to start my own business.
I DARED to DO the things needed to reach my DREAM – I have started my own business KeepOnDeveloping.com where I DO the things I LOVE – develop humans, leadership and businesses!
My most important intentions with the business
I want to INSPIRE and HELP OTHERS to DEVELOP themselves as human beeings, as leaders and as teams, REACH THEIR GOALS and to get BALANCE in life by reducing the stress level and thus feel better. I want to help companies to CREATE a PLEASANT and EFFECTIVE WORK ENVIRONMENT which PROACTIVILY AVOID STRESS-related sick leaves and WHERE THE STAFF IS MOTIVATED to reach the goals and do! In addtion, I work for a SUSTAINABLE SOCIETY by inspiring others to also contribute to the United Nations´s global goals.
Personally
When I asked my friends and former collegues do descibe my main characteristics I got the following words: positive, social, brave, energetic, thoughtful, caring, listening, responsive, wise, confident, responsible and charismatic.
I love to make somebody happy, to discuss interesting topics and hanging out with family and friends. Speed and adventure alternated with relaxation in the nature, by the water, in the woods, in the mountains somewhere in the world - this combination gives me harmony. My slogan: DREAM! DARE! DO!